Shin-Etsu Polymer has developed several original conductive silicone rubber products. Many of these have been adopted in a wide range of electrical and electronic products, most notably in the cell phone and components of office automation (OA) devices applied by various technologies (i.e., conductive control, anisotropic conductivity forming, thin layer film forming, and foaming technologies).
Keypads
Shin-Etsu Polymer was the first in the industry to develop elastomer products in response to growing demand from the electronic device market and cell phones, in particular. We have been steadily expanding our keypad business in the global electronics marketplace since.
We also manufacture a new type of analog input device called Q-point, which uses semi-conductive silicone rubber as a sensor.
Inter-Connectors
Shin-Etsu Polymer developed press-connected inter-connectors seeking to fuse chemistry and electronics. Our products include materials primarily made by us, which are used in cell phones, vehicles, and medical appliances as well as for inspections of semiconductor devices. Shin-Etsu Polymer's inter-connector products are also solder-free, highly durable and maintain excellent connecting reliability. Click
here
for details.
View Control Film (VC-Film)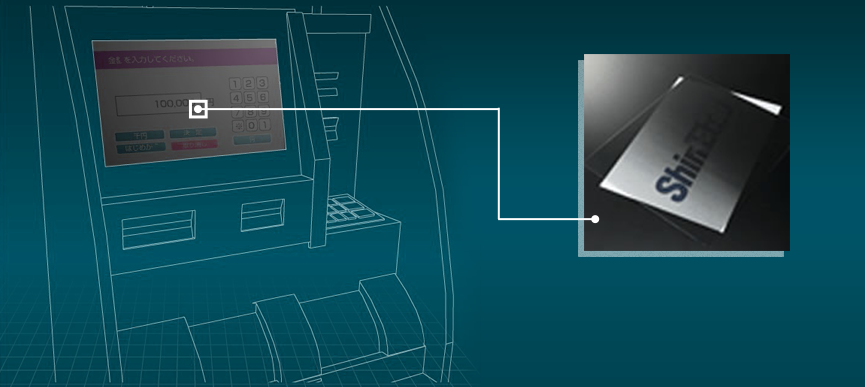 Shin-Etsu VC-Film is louver sheet for view angle control and visibility improvement.
VC-Film is constructed of minute black silicone rubber louvers that are placed in a transparent silicone rubber. Two polycarbonate film is layered on outer surface. Click here for details.
Silicone Rollers for Office Automation Equipment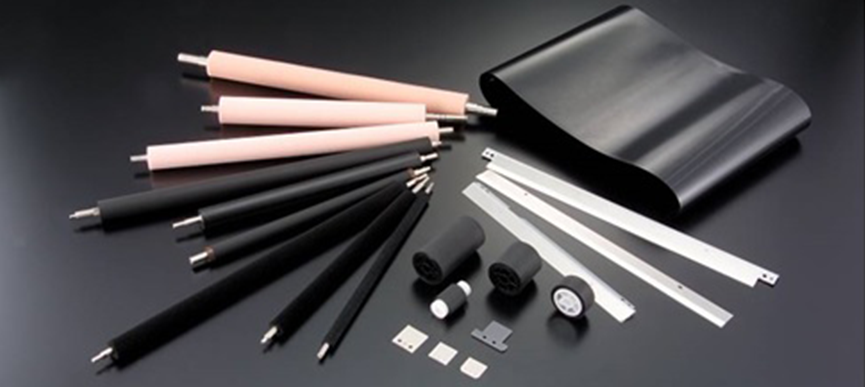 Shin-Etsu Polymer develops and makes toner fix roller and development roller for leading Office Automation (OA) equipment manufacturers. We use our own silicone rubber compounding, molding, and conductivity technologies in these products and have gained a reputation for making quality silicone roller.
High-frequency conductive noise suppression (SPINPEDA®)
EMC measures member, applied new technology, suppress a interference noise in the near field. Click
here
for details.
Conductive Polymer (SEPLEGYDA®)
This is the conductive ink which uses a poly thiophene-based conductive material. It achieves high transparency and high conductivity.